About Vakkantham Chandra Mouli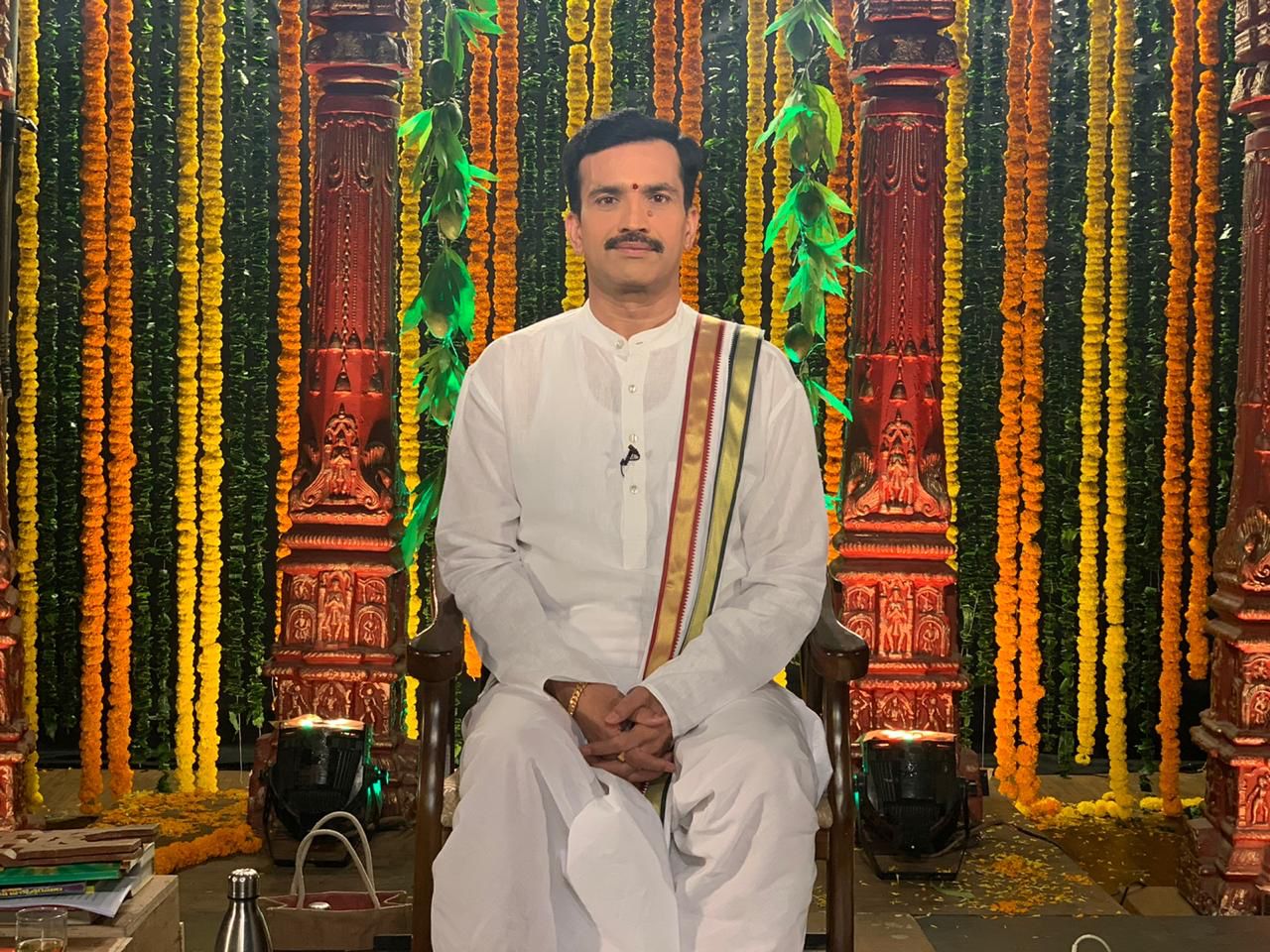 I, Vakkantham Chandra Mouli, welcome you to the fascinating world of Astrology. I was born and brought up in a traditional Brahmin family hailing from a remote village near Chittoor district, Andhra Pradesh. With the blessings of Lord Venkateshwara, since the initial years of my life, I had keen interest in the devotional and religious aspects of life. My initial carrier started in the Marketing field (where I faced many ups and downs in life); however, my inner instincts, thoughts and interest in the Vedic studies made me leave that job. Although the fascination towards Astrology always attracted my mind, but certain tragic incidents of my life forced me to pursue my studies and profession in the field of Astrology along with gaining knowledge in the areas of Numerology and the Vaastushastra.
There is nothing in the modern world that was unknown to the ancient Rishis; that is why Astrology has always remained a curious area of study where astrologers have strived hard to find out the solutions of the underlying contemporary problems, and keeping an oversight on the future, make most accurate predictions. It must be noted that the astrology was developed by the Rishis with their clairvoyance when there was no telescope, no space craft and no other similar tools to peep into the universe. Only after the Galileo's discovery of telescope, the scientists validated the presence of same nine planets which were already discovered and mentioned by the Rishis centuries ago in the Vedic texts.
By God's grace, my knowledge regarding various facets of the Indian Astrology has served to play an instrumental role in providing solutions to the problems of many people, so as to successfully alleviate their sufferings and help them find out the right path towards life, inner peace, and happiness.
In the process of my learning, I began applying my knowledge by creating my own horoscope, which I steadily enhanced, by doing the same for my relatives, friends and acquaintances (whose personal lives was not much known to me at that time). When they wondered with my most accurate predictions & readings, I understood that I can be helpful for many in this world and the credit goes to the Astrology & the divine power that was driving me.
Over the years I have had occasion to delve deep into the various systems of Vedic Astrology and Vaastu. My interest in these sciences opened new dimensions in my understanding of the human psyche and ultimately brought the synthesis of discoveries of the modern Science and the ancient area of human wisdom. Over the years, I have derived a few postulates that help me to predict house related Vaastu problems faced by an individual in his/her day-to-day life just by reading his/her horoscope.
By the divine grace, I was gifted with the art of knowing people, their karmic aura, reasons for their pains and gains, etc., which was developed with the learning of science of Astrology for making accurate future predictions. This can be substantiated by my astro-remedies which have improved the academic performance of the otherwise dull students, and have proved to increase the life span of many terminally-ill patients.
Astrology is a powerful gift, which if, pursued by the right people, can serve to be a boon ushering in harmony and prosperity in the society; otherwise, it might become a bane harming the well-being of the people.
Areas of expertise: It includes Numerology, Vaastu shastra, and the Indian Traditional "Chandramana" method of Astrology.
Publications: My astro-related articles and predictions have seen light on many websites (e.g., www.greatandhra.com, www.idlebrain.com, www.andhravilas.com), magazines (such as, Teja news weekly, Admag weekly and Pellipatrika monthly, etc.) and also in one of the daily leading Telugu newspapers named 'Velugu'.
Programs: I started my journey way-back on the popular Zee TV Channel where my first live show on astrology, titled, 'Sreekaram Subhakaram' was aired in Telugu language. It continues to run on Zee TV channel at 7:30 A.M daily. In this program, I make zodiac predictions along with deliberations on many useful topics dealing with Numerology, Astrology, Vaastu, importance of our traditional Rituals, Customs, Festivals, etc.
The Program has been successfully completed more than 3000 episodes with huge reverence from the Telugu people from all the corners of the world.
Now, The Program "Subhapradam" has been telecasting in Number One Telugu Channel Star MAA at 7.00am. With the massive knowledge and expertise in this field recently, I have started a production house "AADI GURU CREATIONS".
After the huge success of this show, many similar programs eventually came up my way like:
The one aired on Gemini channel named 'Subha Lagnam',
The live programme on All India Radio– Rainbow FM channel,
The show titled 'Sreekaram' streamed on 'iDream Devotional Channel' at YouTube, etc.
Achievements: I was also the recipient of the prestigious 'Young Talented Astrologer Award (2007) by Madras Telugu Academy'.
Every year I have been felicitated with Aatmeeya Puraskaras from ZEE Telugu Channel.
Recently Star Maa has been honored with Maa Atmeeya Anubhandham Award.
With the divine grace of God I have got an opportunity to serve people with the piece of knowledge on day to day basis from all the areas of Jyothishya, Vastu and numerology with simple and contemporary remedies without much expenditure through the media platform to run and lead their lives smoothly.
I believe in serving the humanity with the best of my pursued knowledge and expertise, so as to be a source of change and guidance that one seeks to achieve in their lives. The vibrant and dynamic nature with more pragmatic approach towards the subject of Astrology keeps my inquisitive mind alive, forcing me to look forward and serve my clients in the best possible manner. Here at Janmakundali.com, therefore, we provide you the most insightful and accurate future predictions along with providing the most suitable remedies which are made manually by the astrologer.